Gallery
Dogwood Crafters is not easily described. The shop's inventory is really a constantly changing variety of beautiful and fascinating items limited only to the imagination and skill of the 100 or so artisans who make Dogwood Crafters what it is – a showcase of mountain crafts and gifts.
Corn shuck dolls sit next to pillows. Wooden bowls, handmade quilts and watercolors share space. The ancient art of handmade soap and woodcarvings are comfortable next to handmade Christmas decorations and novelty birdhouses. Mountain sunshine first hits stained glass works before moving on to hand-thrown pottery and a variety of baskets.
Small gifts, handmade decorations for the home, unusual souvenirs of a trip to the mountains and precious heirlooms to be passed along from generation to generation are all available at Dogwood Crafters.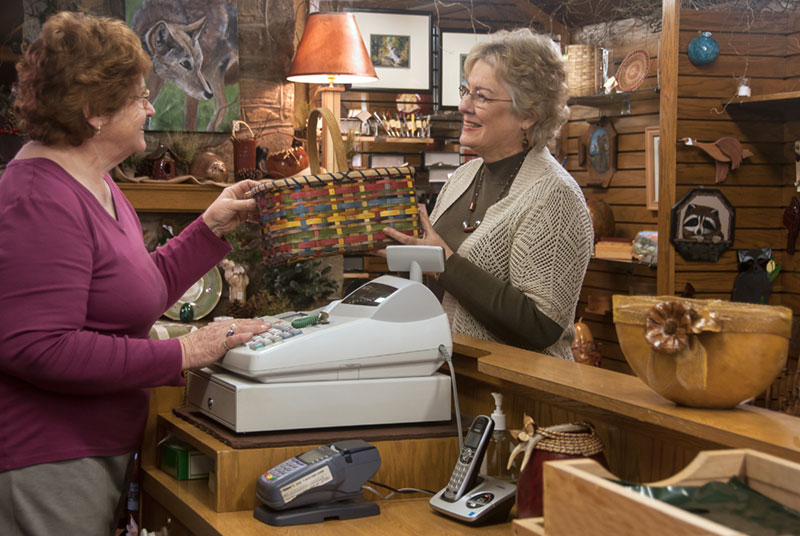 Our all volunteer staff will welcome you and happily answer any questions you might have about the individual crafters and their work. You will enjoy browsing our "twelve-shops-in-one," and we know we will see you again!

12 Shops in One